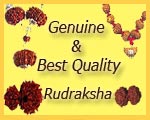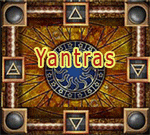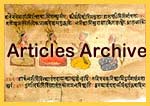 How does Vastu work ?
Is your name spelling lucky ?
Is your child's name lucky ?
Is your firm's name lucky ?
Can Numerology affect your saving ?
Lucky & unlucky names
Lucky & unlucky numbers
What are your lucky numbers ?
Special power of vowels
Your date of birth and health
What are Master Numbers ?
What are Karmic Numbers ?
Which day were you born ?
Good & Bad Omens
How
loving a husband/wife you are ?
About Us
/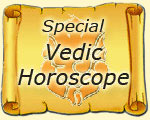 Celebrity Predictions 2014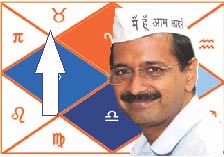 Arvind Kejriwal first shot to fame as the key person behind the formulation & implementation of RTI ( Right to Information) act in India.

He, however came in limelight as a part of Social Activist Anna Hazare's team members launching a movement for Lokpal Bill. He is in news for reasons besides his Social Activism now, as he has chosen to take the route of Politics in India.

Last year he formed 'Aam Aadmi Party' – a political outfit and NOT only did he contest the Election but also won it with flying colors and proved to be a hard nut to all other political leaders.

So what promises does the chart hold for Mr. Arvind Kejriwal - the latest entrant on the political scenario of India and the CM of Delhi?

Can he take on the big and established parties like Congress and BJP in the coming Lok Sabha Elections?

Will he have a successful political career?

Lets decode these from his charts and numbers. As per Numerology, he is governed by the Karmic Number 16 and 3. Birth Number 16 not only make him a brilliant speaker and an eye-catcher for the masses but also a true leader with a loyal heart.

Karmic Number 16 is known to rise from the scratch and then suddenly decline. Destiny number 3 shows that the native is prone to jealousy and disloyalty from his near ones.

In the year 2014, he is under the annual ruling of number 3 which is ,No doubt, extremely favorable and indicates many more milestones to be achieved by him.

Astrological analysis of Arvind Kejriwal :

The Ascendant : It is Taurus Lagna with the exalted MOON posited there. The Lagna lord VENUS which is the also the lord of 6th house of competitions and mental stability is well placed in a square – the 4th house. The Lagna as well as MOON Rashi (sign) of Mr. Arvind Kejriwal are seen – Vrishab (Taurus). There is no aspect of the malefic planet on the 1st house.

Interpretations : Such a person would be slim, lean and adept in some art such as music or painting or acting. He is likely to be a home loving, happy, virtuous person blessed with Matra Sukha (happiness on account of mother). This combination of planets makes him a person who would be able, self made. He will earn name, fame by self exertion. Arvind Kejriwal is a person who is ambitious and would apply his "heart" as well as "head" in a persistent and steadfast manner till he achieves his goals. To help him achieve his goals, he is blessed by nature with courage, a competitive spirit, determination and some vindictive nature. The Lagna being a fixed and earthy sign, with exalted MOON in it, multiplies these qualities manifold.


The Nakshatra : Arvind Kejriwal is born in Kritika Nakshatra – 4th pada. It is the Nakshatra of SUN. In his natal horoscope, SUN the lord of 4th house. Kritika literally means "the one who cuts". Mr. Kejriwal does seem to display this quality in his approach towards his opponents. Also in general, his basic stand is against corruption and the corrupt. When loosely translated it can also mean the ability to be critical – which he has and has it in abundance. Such a person has a very penetrative observation with a deep desire to explore what is hidden beneath the surface. Those born under this constellation are usually believers of "tit for tat" approach and are not easily forgiving.

Mr. Kejriwal has MARS in his 3rd house – the best possible planet to support this trait. In addition, the lord of 3rd house is MOON which is exalted and well placed in the Lagna - as discussed in the previous lines. This combination is very good for courage, will power and mind stability. The debilitated MARS, of course, restricts the native which otherwise could have made him a ruthlessness person.

The current Dasha and the Transit of Planets : He is currently running the Maha Dasha of JUPITER since 17th August 2004 and the sub dasha of VENUS since 29th June 2013. Although the Dasha of JUPITER is likely to give him many challenges and surprises but it will also make him professionally ambitious and a politically active leader.

It is quite certain that at least during the dasha of JUPITER (up to 17th August 2020); Kejriwal will remain politically active and also ambitious. Currently, there are 4 planets moving over his 6th house including the exalted SATURN. Also the transit JUPITER from his 2nd house is aspecting the 6th house, 8th house and 10th house.

To conclude, we hear the WARNING BELLS for the old political parties (which have cheated the masses) with this new star rising in the skies in the coming Lok Sabha.