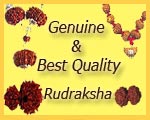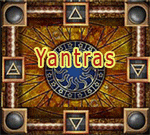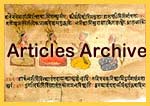 How does Vastu work ?
Is your name spelling lucky ?
Is your child's name lucky ?
Is your firm's name lucky ?
Can Numerology affect your saving ?
Lucky & unlucky names
Lucky & unlucky numbers
What are your lucky numbers ?
Special power of vowels
Your date of birth and health
What are Master Numbers ?
What are Karmic Numbers ?
Which day were you born ?
Good & Bad Omens
How
loving a husband/wife you are ?
About Us
/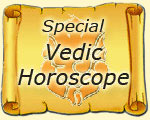 > Gemstones > Blue Sapphire >>
Astrological Properties of Red Coral - Lal Moonga :

| | |
| --- | --- |
| Governing Planet | Mars |
| Sanskrit Names of Red Coral | Munga,red coral, Bhauma-ratna,Gem of Mars, Vidruma, The coral tree, Abdhijantu, Being of the ocean. |
| Ruling Day | Tuesday |
| Governing Number | 9 |
| Governing Sign | Aries & Scorpio |
| Mangal - Mars Mantra | "Aum Bhowm Bhowmaay namah" to be enchanted 108 times at the time of wearing a Red Coral - Lal Moonga. |
| Signs of well-placed Mars in the Chart | Great energy and motivation. Courage, charisma, leadership. Physical strength, forcefulness. Ambition. Rapid advancement and success. Acquiring properties. Mechanical and technical jobs. |
| Signs of an afflicted Mars in the Chart | Aggressiveness, temper, arguments, fights, accidents, violence, rebellions, fire. Constant surgical operations. War or family arguments. |
| Areas of Occurrence of Red Coral - Lal Moonga | Throughout the Mediterranean Sea and Red Sea areas, Spain, Morocco, Malaysia, Japan. The most important center for the fishing and manufacturing of the finest red coral is from Italy. |

Healing or Curative powers of Red Coral - Lal Moonga :

Red Coral cures Eruptions of the face and body, Cuts, burns, bruises, general diseases of the blood, muscular system, bone marrow.

We specialize in making Designer Rings & Pendants for the Gemstones. To select & order the ring / pendant design please open : Rings & Pendant Gallery
Powers and Effects of Red Coral - Lal Moonga in Vedic Astrology :
Mangal or Mars is like a general with its focus on precision and power in activity. These structures in the brain control activity by providing checks and balances, activating and inhibiting impulses in the brain, and maintaining steadiness and precision of movement. Red Coral helps to improve marital life. children suffering from malnutrition or inadequate/ slow development may also improve. Abortion or miscarriage or other prenatal complications can be prevented, provided the gem is used under expert guidance after three month of pregnancy. Police personal or defense officials would also be highly benefited and protected from untoward happenings and dangers.
Red Coral symbolizes spiritual and elevated love. It also symbolizes purity, which results in devotion. It gives birth to divine fire and purification. Wearing a Red Coral fills the life of wearer with positive life- force energy. Red Coral also ensures adequate circulation of the bloodstream. The vibrations emitted by the Red Coral are stimulating and inspiring. These lead to enhanced will power and an elevated soul.
Red Coral is said to have effects on the name, fame, vigor, virtue, warmth and the capacity to command to its user. It's color is red and is a hot stone.
Its use leads to generate the mental and spiritual powers and special divine thoughts rise in mind. Manikya or Red Coral balances Mangal (Mars).
Important Notice :

All the Gemstones sold by Astrojyotishi.com are Certified for Quality by ISO 9001:2008 Gem Laboratory.

All the gemstones

are tested by experts to assure best quality, free from flaws or defects of any kind.

We give 100% International Guarantee of the quality of our Gemstones.

We personally purify the Gemstones by performing yajya with vedic mantras.

Natural Red Coral Gemstone | Moonga Gemstone | Astrological Gemstone | Gemstone for Mars