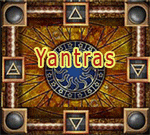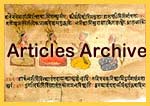 How does Vastu work ?
Is your name spelling lucky ?
Is your child's name lucky ?
Is your firm's name lucky ?
Can Numerology affect your saving ?
Lucky & unlucky names
Lucky & unlucky numbers
What are your lucky numbers ?
Special power of vowels
Your date of birth and health
What are Master Numbers ?
What are Karmic Numbers ?
Which day were you born ?
Good & Bad Omens
How
loving a husband/wife you are ?
About Us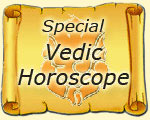 > Gemstones > Hessonite - Gomed >>
Astrological Properties of Hessonite - Gomedh - Gomed :

| | |
| --- | --- |
| Governing Planet | Rahu |
| Sanskrit Names of Gomed | Gomedha, Rahu-mani, Gomutra colored gem, Rahu-ratna, Rahu's gem, Pita rakta mani, Orange gem, Tamra-mani, Rahu's jewel. |
| Ruling Day | Saturday |
| Governing Number | 4 |
| Governing Sign | Aquarius |
| Rahu Mantra | "Aum Raan Raahve namah" to be enchanted 108 times at the time of wearing a Gomedh - Gomed |
| Signs of well-placed Rahu in the Chart | Rahu is a spiritual inclined planet. When it is well-placed, the native usually has very strong spiritual tendencies, desire to do goodness to others and detachment to material goals. He is very influential and respected in society. It gives Power, fame, political success, money. |
| Signs of an afflicted Rahu in the Chart | Failure in every walk of life, Financial Crisis, Insatiable worldly desires and sense gratification, Hedonistic tendencies, Obsessive and convulsive influences, Inertia, dullness, grossness, insensitivity, ignorance. |
| Areas of Occurrence of Gomed | Sri Lanka, Canada, Brazil, East Africa, Madagascar. |

Healing or Curative powers of Hessonite - Gomedh - Gomed

Pearls counteract heat. It energizes and strengthens and strengthens the mind force. The pearl absorbs negative energy of the wearer and sends it into the atmosphere. It heals as well as brings wealth and tranquillity. It annihilates sorrow, brings love and faithfulness. It controls anger and brings marital bliss. It cures insomnia , uterine disorders, heart afflictions, eye afflictions , tuberculosis , constipation ,hysteria and pleurisy.

We specialize in making Designer Rings & Pendants for the Gemstones. To select & order the ring / pendant design please open : Rings & Pendant Gallery
Powers and Effects of Hessonite - Gomedh - Gomed in Vedic Astrology :

Gomedh has ultraviolet cosmic rays concentrate. It cures hyperacidity. Excess heat, indigestion and helps women during childbirth. It is very effective in curving leprosy. It is used to counter the ill effect of Rahu which causes students to be disinterested in studies and wife struck with sickness or a restless mind. In all these situations Hessonite helps. It is good for those suffering from allergies, skin disorder, piles, epilepsy, infection of eyes, cold, sinus infection, fatigue, insomnia, Blood Pressure.

Important Notice :

All the Gemstones sold by Astrojyotishi.com are Certified for Quality by ISO 9001:2008 Gem Laboratory.

All the gemstones

are tested by experts to assure best quality, free from flaws or defects of any kind.

We give 100% International Guarantee of the quality of our Gemstones.

We personally purify the Gemstones by performing yajya with vedic mantras.

Natural Hessonite Gemstone | Gomedh Gemstone | Astrological Gemstone | Gemstone for Rahu
|| Astrojyotishi Shoppe ||