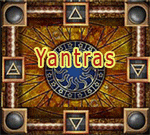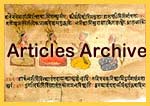 How does Vastu work ?
Is your name spelling lucky ?
Is your child's name lucky ?
Is your firm's name lucky ?
Can Numerology affect your saving ?
Lucky & unlucky names
Lucky & unlucky numbers
What are your lucky numbers ?
Special power of vowels
Your date of birth and health
What are Master Numbers ?
What are Karmic Numbers ?
Which day were you born ?
Good & Bad Omens
How
loving a husband/wife you are ?
About Us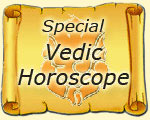 > Gemstones > Opal >>
Astrological Properties of Opal :

| | |
| --- | --- |
| Governing Planet | Venus |
| Sanskrit Names of Emerald | Shukra-ratna, Vajra, Lightning bolt, Hiraka, Bhargava-priya, Beloved of Venus. |
| Ruling Day | Friday |
| Governing Number | 6 |
| Governing Sign | Taurus, Libra |
| Venus - Shukra Mantra | "Aum Shun Shukraaye namah" to be enchanted 108 times at the time of wearing a Opal |
| Signs of well-placed Venus in the Chart | A strong, well-placed Venus can make a person charming and attractive. It rules the kidneys, bladder and sexual organs. |
| Signs of an afflicted Venus in the Chart | A weak Venus denotes over-indulgence, debauchery, infidelity, jealousy and selfishness. |
| Areas of Occurrence of Opal | Australia, South Africa, Angola, Botswana, Russia, India, Brazil, Venezuela, Peru. |

Healing or Curative powers of Opal:

The diamond is the most potent of all stones. It protects against malefic vibrations. It enhances virtue. It protects against evil spirits and snakebites. It makes a person brave and strong. Diamond has been found very effective in curing paralysis, pneumonia, bronchitis, obsession, diabetes, skin disorders, urinary tract infections and insanity.
We specialize in making Designer Rings & Pendants for the Gemstones. To select & order the ring / pendant design please open : Rings & Pendant Gallery
Powers and Effects of Opal in Vedic Astrology :
Opal is shining gem and comes in different hues and colours like black, red yellow and white combined together. A white snowy landscape, dotted with fireflies of red, gold blue purple and green is a valuable possession for many gem lovers.
Important Notice :

All the Gemstones sold by Astrojyotishi.com are Certified for Quality by ISO 9001:2008 Gem Laboratory.

All the gemstones

are tested by experts to assure best quality, free from flaws or defects of any kind.

We give 100% International Guarantee of the quality of our Gemstones.

We personally purify the Gemstones by performing yajya with vedic mantras.

Natural Opal Gemstone | Opal Gemstone | Astrological Gemstone | Gemstone for Venus
|| Astrojyotishi Shoppe ||